Restored B'nai Abraham Synagogue in Virginia, Minnesota Donated to Northern Lights Music Festival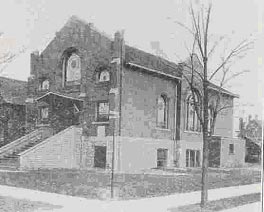 The 1909 former B'nai Abraham Synagogue in Virginia, Minnesota, which been the focus of a long-term grassroots preservation effort, was donated to the Northern Lights Music Festival (NLMF) on March 18, 2020. The Friends of B'nai Abraham organization, which has owned the building since 2004, hopes that the former synagogue will serve as a permanent performance and community space. Northern Lights has used the building for musical performances for several years. Over the years ISJM has followed this project closely an we have reported on it several time. We hope that the informative website of the Friends organization, which is a model for similar community-based groups, will remain accessible.
The synagogue ceased its function as a Jewish worship and community space in the mid-1990s when its congregation all but disappeared. Over the years as young people have migrated to larger cities and other states, the small Iron Range community, has dwindled away. The community was never large. In 1910, the town's Jewish population was 121 and it peaked around 1920, with 332.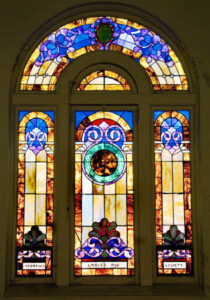 Friends of B'nai Abraham, a group based in the Twin Cities which included former congregation members, acquired the building in 2004 and has led a spirited and detail-oriented restoration and preservation effort ever since. In an article in the TimberJay newspaper, Marjorie Ostrov, a leader of the effort said the group could no longer continue to manage the building due to distance as well as the increasing age of many of its founding members. Synagogue historian and long-time ISJM member Marilyn Chiat has been a leader in the preservation effort, as well larger projects to document the Jewish history and architecture of the Upper Midwest. In September 2019 Minnesota lost the 120-year-old historic synagogue in Duluth, which was totally destroyed in an arson attack.
Read the Friends of B'nai Abraham Press Release here.
Read more about the donation of B'nai Abraham in Virginia, MN and its future here.