Death of Maria Piechotka in Warsaw at Age 100
She was co-author of Wooden Synagogues and many other important works on Polish Jewish art and architecture.
From ISJM president Sam Gruber:
I am very sad to learn of the death of Maria Piechotka in Warsaw. But 100 is a good age to reach, and Maria has left an enormous legacy in Poland and across the world. She was an indefatigable researcher of Polish Jewish heritage, a mentor to several generations of scholars and activists, and a great friend of ISJM and to me. The work she did with her late husband Kazimierz (Maciej) in the 1950s brought knowledge of the great tradition of wooden synagogue design and decoration back to the world.
The Piechotkas always believed that their work was a continuation – and an homage – of the field work of the great researchers of the interwar years, almost all of whom were killed in the Holocaust. They brought that research to new generations, even when the political climate was not favorable. Between 1959 when the English edition of "Wooden Synagogues" was published and 1990 when Communist regime fell, the Piechotka could not publish their research. But they never stopped working, and when I first visited their lovely house in Warsaw – which they had designed – I saw a room filled with folders of notes just waiting the light of day. Fortunately, both Maciej and especially Maria lived long enough to publish most of that material in both Polish and – eventually – in English, too. The 1959 English edition of "Wooden Synagogues" is to my mind among the most important and influential publications about Jewish art and culture of the past century. Of course, they also wrote about masonry synagogues, Jewish quarters in Polish towns, synagogue wall paintings and many more topics. This is all on top of their full careers as architects and town planners.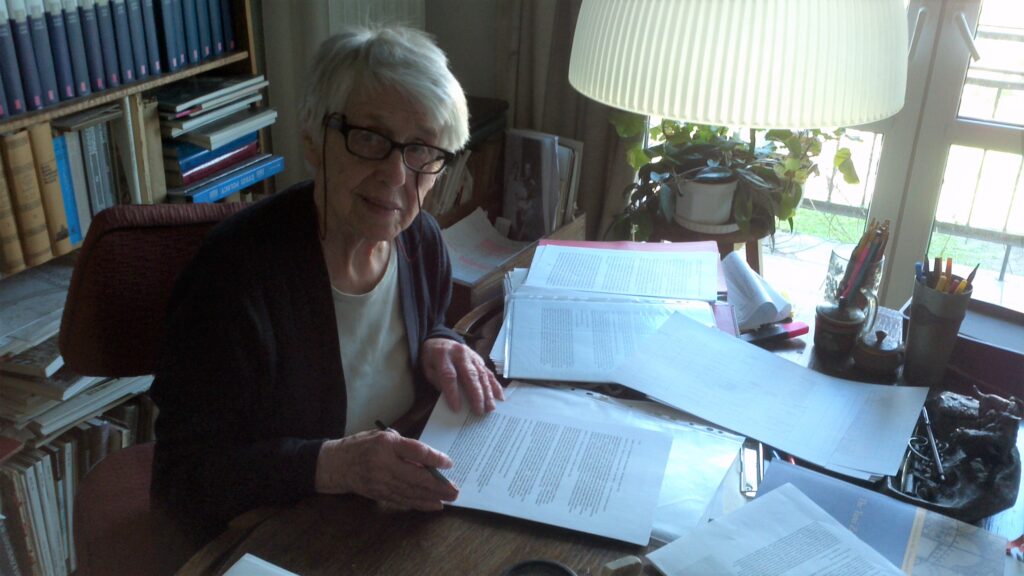 ISJM founder Raina Fehl helped bring Maria and Maciej to America for the first time in 1989 on an IREX grant so they could do research at YIVO. That's when I met the Piechotkas. They stayed with my wife and me in our NY apartment for two weeks, and we became great friends for life. In June 1990, the Maria and Maciej reciprocated, and we stayed with them in Warsaw for two weeks. They were twice my age, buy tireless. It was summer in Poland when it is light all the time. We were up at 4 am and out on the road for 10-15 hours a day. This was the first flush of post-Communism in Poland, and we traveled long distances around the country visiting Jewish sites. It was an exciting time. As the new director of the equally new Jewish Heritage Council of the World Monuments Fund, that trip was my education. Later that year I was able to bring the Piechotkas back to NY for the Future of Jewish Monuments Conference, and continued to see them and learn from them throughout the 1990s as I traveled a lot to Poland. Meanwhile, as interest in Jewish heritage continued to grow in Poland, Maria's fame grew, too.
More recently, the creation and success of the POLIN Museum brought her great joy and pride. So too, did the large photo of pistol-packing Maciej in Warsaw's Museum of the Warsaw Uprising which we visited together in 2013. That may have been the last time I saw her. She was 93 but still busy researching, writing and editing – tasks she continued in her disciplined and dedicated way for many more years.