ISJM Presents Program at Chicago Loop Synagogue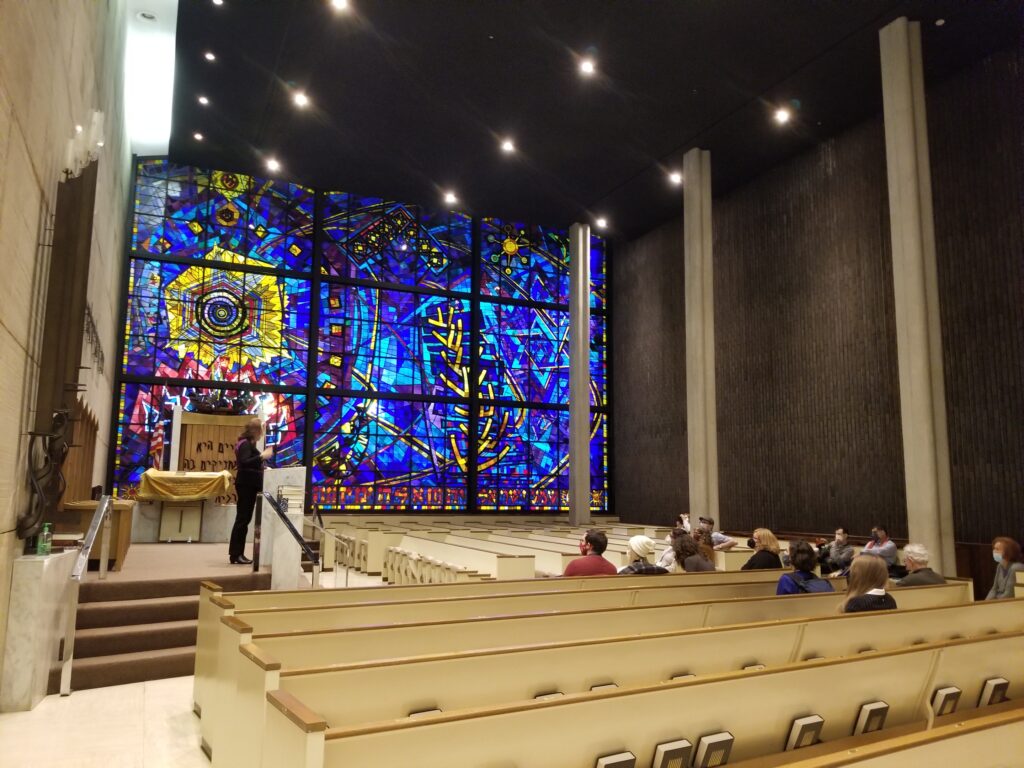 In December 19, 2021, ISJM in cooperation with the Chicago Loop Synagogue hosted a program about synagogue stained glass. The morning event helped kick off the annual meeting of the association for Jewish studies.
ISJM president Dr. Samuel Gruber, was joined by colleagues Dr. Alanna E. Cooper of Case Western University and architect Michael Landau, to discuss Abraham Rattner's (1893-1978) great 40' x 30' "And Let There Be Light" window (1958), one the most exceptional works of Jewish art of the 20th century. The speakers discussed the origins, design, and iconography of the window; its place in 20th American and Jewish art; and the uncertain fate of the window and the building for which it was designed. Those who attended also viewed some of preliminary design materials for the windows from the synagogue archives as well as many of Rattner's exquisite color lithographs on Biblical themes. ISJM and the Loop Synagogue will prepare a written and illustrated version of the presentation. Interest in the history and fate of the window developed through ISJM's American Synagogue Stained Glass Working Group that has convened on Zoom during the pandemic.
In the days following the presentation Sam Gruber and Michael Landau visited and extensively photographed major stained glass programs in five other Chicago-area synagogues.